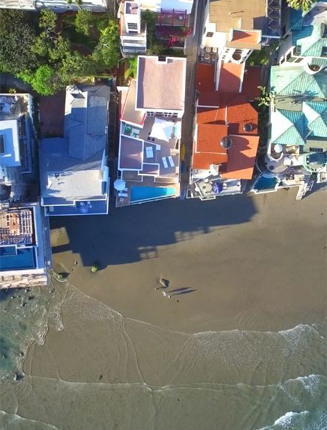 THE SUSAN MONUS MARKETING ADVANTAGE
A
strategic and creative thinker

D
etail-oriented, analytical, and insightful

V
ersed in business and communications

A
ttentive to client's values, visions, and interests

N
egotiator and mediator, par excellence

T
roubleshooting keenness and intuitive problem solving

A
n ability to put a transaction together and keep it together

G
uiding and teaching, through each step of the process

E
ffective. Knowledgeable. Inspiring.
WHY SUSAN?
As a Coldwell Banker Previews Property Specialist, Susan excels at marketing prestigious properties offered by sellers that demand experience, professionalism, and outstanding customer service. You are hiring Susan for her expertise and proven track-record of success in the Malibu real estate market. Susan understands that selling your luxury home is a significant financial decision and she recognizes that you want to maximize your investment. Susan will guide you through every stage of the transaction and provide you with personalized service and attention to detail. Susan is known for her supreme knowledge of the Malibu real estate market, her professionalism, her communication skills, and her work ethic. With Susan, you will collaborate with a different kind of real estate partner—a partner dedicated to achieving your success.
MARKETING YOUR HOME
In today's world, there are numerous ways to strategically market your home, from traditional print material to cutting-edge social media platforms. Susan's recipe for success includes thoughtful, creative, and experienced marketing expertise combined with a superior knowledge of the market that a luxury client expects from an agent. Susan takes advantage of every meaningful communications resource.
The first 14 days are the most critical in capturing the largest number of buyers who are prepared to buy. Susan's comprehensive and extensive marketing strategy is implemented quickly and efficiently, using the following marketing avenues (among others) to maximize early exposure and gain credible, financially pre-qualified buyers.
THE SUSAN MONUS MARKETING ADVANTAGE
 Wide-reaching listing strategies include a customized print, online, and multiple listing services.
 First page (bottom banner) in the Malibu Times every week.
 Customized color brochures to showcase each listing.
 Strategic email blasts targeting a wide audience.
 Targeted advertising including direct mail.
 Comprehensive and innovative internet marketing on multiple social media platforms.
 Comprehensive interaction with a regional, national, and international network of agents and brokers.
 Exposure throughout Susan's extensive personal and professional networks.
 Private showings.
 Property website.
 Guidance for expert presentation and staging.
POWERED BY COLDWELL BANKER MARKETING STRENGTHS
As a Coldwell Banker realtor, Susan backed by the extensive local, regional, national, and international resources of Coldwell Banker, one of the world's largest and most respected real estate companies. Coldwell Banker has been named the #1 real estate company in Los Angeles County by the Los Angeles Business Journal. In 2015, the Coldwell Banker network handled more than 25,171 transaction sides of $1 million-plus homes equating to $133.5 million in luxury sales each day. The average sales price in 2015 in this category was $1.94 million. More than 30% of traffic to Coldwellbankerpreviews.com represented visitors from more than 200 countries, led by Canada, France, Brazil, Russia, Spain, and the United Kingdom.
A listing with Susan gives you access to unmatched Coldwell Banker marketing resources:
State-of-the-art internet marketing technology designed to attract homebuyers.
Lead Router.
Extensive online luxury home marketing with Coldwell Previews International, with access to the Coldwell Banker global network of sales associates to connect your property with qualified buyers from around the world. Your property marketing will be enhanced through an exclusive program on the seven most dominant high-traffic real estate websites and more, including Trulia, Zillow, HotPads, REALTOR.com, Yahoo! Homes, AOL Real Estate, MSN Real Estate, & Homes.com.
Unparalleled local, regional, national, and international referral networks.
Customized marketing to showcase your property in Coldwell Banker's premier publications.
Access to the marketing power of Coldwell Banker's website partners.
Coldwell Banker Previews International meetings.
Experience Worldwide Global Reach with 3,100 offices in 43 countries.
Past clients and sphere of influence—We are in constant contact with our past clients and our spheres of influence, who often know the buyers personally. Susan's influential client base locally, nationally, and internationally are spreading the word on her luxury listings.
Coldwell Banker Previews International was founded in 1933 and acquired by Coldwell Banker Real Estate in 1980. It boasts an extraordinary network of 84,000 independent sales associates located in 2,000 offices in over 47 countries and territories. Today, this highly exclusive program is a world leader in luxury real estate sales, represented by a select group of certified Previews Property Specialists, making up only 8.5% of all Coldwell Banker affiliated professionals. Susan is part of this exclusive group.
INTERNATIONAL PRESENCE
The sun never sets on Coldwell Banker Previews International.
• United States • Argentina • Aruba • Australia • Bahamas • Belize • Bermuda • Brazil • Canada • Cayman Islands  • China • Colombia • Costa Rica • Cyprus • Czech Republic • Dominican Republic • England • Egypt • France • Ghana • Granada • Germany • Guatemala • India • Indonesia • Ireland • Italy • Jamaica • Kenya • Malta • Mexico • Monaco • Panama • Puerto Rico • Romania • Spain • St. Kitts and Nevis • St. Martin • St. Maarten • Thailand • Turkey • Turks and Caicos • United Arab Emirates • Uraguay • Venezuala • Virgin Islands (British) • Virgin Islands (US) •
NEGOTIATING THE DEAL
Your goals. Your vision. Your dreams.
Proper and successful negotiation is so much more than simply the price on the home. It requires experience and is a continuing process, that often ebbs and flows before the transaction is completed. Remember that while price is important to you, so are other aspects of the deal. This includes contingencies and how they are structured, cash or loan required, investigation period, and closing date. In each of these steps understanding your needs as a seller is important. Susan will work hard to communicate your needs with the buyers to achieve your expectations.
MANAGING THE TRANSACTION
One of the key aspects of the transaction is the completion of the seller's Real Estate Transfer Disclosure Statement and the Seller's Property Questionnaire. These detailed forms can be intimidating. I take the time to meet with you to complete the forms line-by-line. This attention to detail and personal guidance helps you ease your way into the next stage of the real estate transaction.
CLOSING THE DEAL
Closing the real estate transaction is much more than just finalizing the paperwork and wiring the money into escrow. The majority of the time, closing involves moving, preparing the house for the buyer, and smooth transfer of all utilities. I go the extra mile to guide you through the close of escrow.