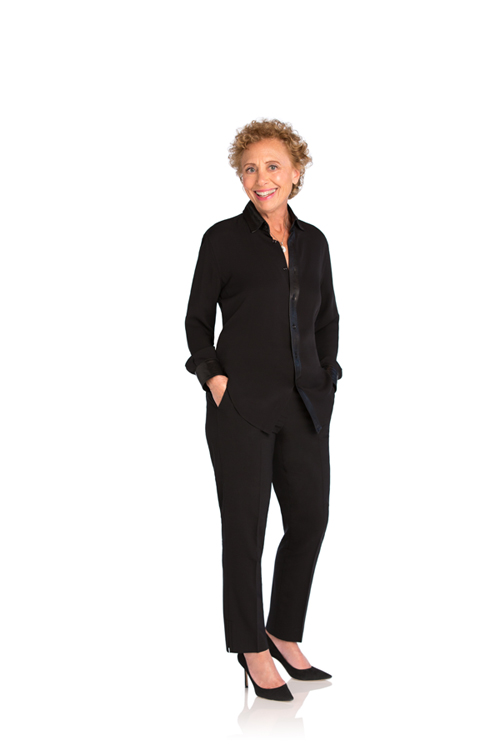 "Malibu is the Riviera of the United States."
— Susan Monus, quoted in a Los Angeles Times front page article
There are Malibu real estate agents, and then there is Susan Monus. Susan stands for success. With over 500 homes sold locally, she is an ambassador of luxury living, opening doors every day for leaders in business, politics, sports and entertainment. As a member of the Coldwell Banker® International Luxury Alliance, Susan is able to offer her clients the highest level of service and support. This small group of approximately 70 agents work in concert locally and internationally to market their homes to the highest level of clientele.
Susan puts the best interests of her clients first and tenaciously protects them. Her reputation and relationships are just as important as any real estate transaction. A big part of her success is a business built on repeat clients and referrals. She always conducts business with uncompromising integrity, utmost discretion, and steadfast commitment. She is an innovative marketer, a savvy negotiator, and a problem solver. As a result, she is a top Malibu real estate agent, and has been one for 33 years.
In 2023, Susan was named a Real Estate All-Star by LA Magazine. In 2022, she was named a Leader of Influence by the LA Business Journal as well as being ranked number 5 in rentals in North America for Coldwell Banker Realty. 2021, Susan earned the distinction of being Coldwell Banker Realty's number 1 agent at the Malibu office and the number 5 agent in Greater Los Angeles. As one of Coldwell Banker Realty's most successful realtors, Susan has been on the Top 100 list yearly (out of approximately 4,000 realtors) since 1995 for Coldwell Banker Realty agents in Southern California and is also top 1% internationally for sales. Most recently, Susan was recognized by Los Angeles Magazine as a 2022 Real Estate All-Star.
Susan has consistently provided her clients with highly personalized service and individual attention. She has helped them successfully close on hundreds of Malibu beach homes and Malibu estates, whether buying or selling them. She treats her clients with respect and with the understanding that buying and selling a home is one of the most significant financial decisions they will make. Susan has sold a number of the most expensive homes in Malibu and belongs to the club of agents who capably sell homes over $20M.
Susan has the highest reputation for integrity amongst the prestigious real estate community. Her clients are local, national, and international. They demand a high level of service and Susan provides it with dedication and sophistication. She has a loyal following of people with whom she does repeat business—the real test of stellar performance. It is evident to all who know her that Susan really cares about the satisfaction of her clients.
Ask almost anyone in Malibu and they will tell you Susan is the "hardest working, most passionate" realtor in town. She is a skilled listener and communicator who works tirelessly for her clients to get them the top dollar when selling their luxury Malibu estate or when buying their Malibu dream home. Susan's strong work ethic coupled with her seasoned experience and entrepreneurial spirit make her an incomparable partner in fulfilling your every real estate need.
BUSINESS BACKGROUND
Upon graduating from the University of Pennsylvania, where she studied business and sociology, Susan worked in New York in the publishing industry at Fortune magazine and in the advertising industry at Grey Advertising. Then, she moved to San Francisco, where she worked in a tax-leveraged leasing business before becoming a real estate agent. Susan was ranked the Number 1 agent in her company in San Francisco prior to moving to Malibu in 1990.
Susan's extensive business and corporate experience have contributed to her success and outstanding representation.
THE ART OF NEGOTIATION
Susan makes deals happen. She has the intangible qualities necessary in an agent to bridge the gap between buyer and seller and successfully navigate the transaction. Her ability to read the nuances of a client and adapt to the situation is what makes her a unique and accomplished agent.
PROMINENCE IN THE COMMUNITY
Susan believes being successful also means helping others. Susan's reputation as a leader in luxury Malibu real estate has led her to mentor many realtors in starting their own Malibu real estate businesses. She is an educational and business resource for her peers who often approach her for advice and guidance.
Susan is also dedicated to charitable endeavors such as:
Operation Smile, The Special Education Foundation in Malibu, The Frances T. Monus Foundation for Cancer Research, ASPCA, Free Arts for Abused Children, Cystic Fibrosis Foundation, Pt. Dume Elementary School, Juan Cabrillo Elementary School, The Shark Fund of Malibu High School, Heal the Bay, City of Hope, International Medical Corp, Mending Kids International, Malibu Urgent Care.
RECOGNITION
2023 Real Estate All-Star by LA Magazine
2022 Leader of Influence by LA Business Journal
2022 International Society of Excellence for Coldwell Banker
2021 #1 Malibu Coldwell Banker Realty Agent
2021 #5 Coldwell Banker Realty Agent in Greater Los Angeles
2020 #1 Malibu Coldwell Banker Realty Agent
2016. Susan once again achieved the Society of Excellence, the highest level of achievement for Coldwell Banker. (She accomplished this achievement for the years 2007-2015). As one of Coldwell Banker's most successful realtors, Susan has been on the Top 100 list yearly since 1995 for CB agents in Southern California.
2016, 2015, 2014. Susan was also top 1% internationally for sales and one of the top 10 agents Nationally for rental income
In 2017, Susan received the John Connor Humanitarian Award from Operation Smile
The Los Angeles Times Hot Properties featured Susan's sales of the homes of Linda Hamilton and Terry Lewis.
At a May 20, 2011 luncheon at the Beverly Hills Hotel, Susan received the "Girl Power Award" from A Place Called Home. APCH is a dynamic, non- profit organization that runs a youth center in South Central Los Angeles. In her remarks, Susan related how she is empowered by her passion for selling real estate, and she challenged the crowd: "It is so important that we all find the thread in our lives that empowers each of us in this world and then we use it to empower others. In our busy lives, we have to make a conscious effort to do so."
Susan was recognized as a 2010 real estate sales leader by Bruce G. Ziff, President and CEO of NRT, LLC, the parent company of Coldwell Banker. She ranked 34 among NRT's top 1,000 sales associates for the first quarter of 2010. These 1,000 associates represent the top 2 percent of performers among 45,000 sales associates across the country. Mr. Ziff stated that Susan's "commitment to excellence and dedication to 'Truly Remarkable Service'" makes her a 'role model' for not only the company but for the entire industry."
Excellence in Marketing Nominee. Los Angeles Business Journal. Residential Real Estate Awards.
Susan in the News. Featured and quoted in a Real Estate News — Trendsarticle in the August 31, 2008 Los Angeles Times. The article discussed a unique marketing strategy of some prominent Beverly Hills and Malibu Agents — their unique hospitality of "delectables."
Featured and quoted in Los Angeles Times front page story, Malibu's Summer Rents Sizzle. March 24, 2008.
Invited to be a "Listening Skills" panelist at the 2008 Coldwell Banker Greater Los Angeles Education Fair.
Named a "Super Agent" by Los Angeles magazine.